Hello everyone and welcome to this week's Monday Kickstart. No doubt you're likely recovering from over-indulgence in numerous baked goods, turkey, and assorted holiday candy during the long holiday weekend, and what better way to do that then sitting down in front of your computer to get caught up on all the latest and greatest news in motocross. This week's edition of Kickstart is a multi-pager, so be sure to click through all the pages.
While we are still in the midst of the holidays, everyone in the motocross world is currently in countdown mode for the start of the 2010 Monster Energy Supercross Series that takes place in just under two weeks at Anaheim's Angels Stadium. From there, the series takes off and doesn't stop until May. Over the past few weeks, we've been bringing you quite a bit of news about the upcoming season, so below are some links to get you caught up if you've happened to miss anything.
Catching Up With…James Stewart
First Look: MotoConcepts/Yamaha

Monster Energy/Pro Circuit/Kawasaki Factory Bikes
Monster Energy/Kawasaki Factory Bikes
First Look: Team Troy Lee Desgins/Lucas Oils/Honda
Catching Up With…Ryan Villopoto
Catching Up With…Chad Reed

Riding With Chad Reed And Ryan Villopoto
First Look: Rockstar/Makita/Suzuki Team Photos
But before you start thinking that we're just recycling stuff that has already been posted, check out below and in the following pages for interviews with Monster Energy/Pro Circuit/Kawasaki's Tyla Rattray and Dean Wilson, as well as a full interview with their team manager Mitch Payton. Payton always brings an in-depth look into what goes on behind the scenes of the powerhouse team—needless to say, you're going to want to watch the video.
It's also worth mentioning that this Thursday night—New Years Eve—Travis Pastrana will be jumping his rally car over 200 feet to a floating barge in the Long Beach harbor. It's all going to be broadcast live on ESPN in HD at 11:00 pm Eastern time and you aren't going to want to miss it. For more information on the event, CLICK HERE. Below is a quick video teaser to get you hyped on attending, or just watching the record-breaking feat go down.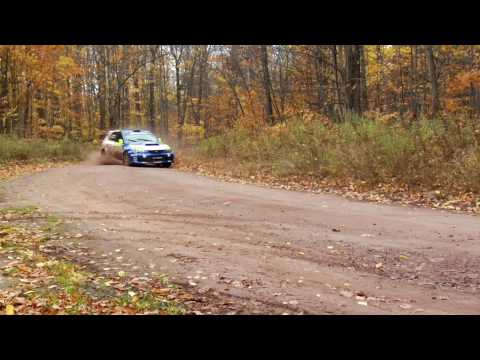 This past weekend, the Christian Craig Ride Day took place to help raise money for Christian's medical bills. It was a huge success with countless riders and friends turning out to help support the friendly teenager. Click the link below for a gallery from the event.
CATEGORIZED:
Features
,
kickstart
,
Monday Kickstart
,
News
TAGS:
kawasaki
,
MITCH PAYTON
,
Monday Kickstart
,
Monster energy
,
motocross
,
mx
,
new years
,
no limits
,
Pro Circuit
,
red bull
,
supercross
,
SX
,
travis pastrana
,
Tyla Rattray